This browser app is used by the flag football league in Germany. The app allows you to keep track of the results during a game. These results are provided directly on a website as a liveticker.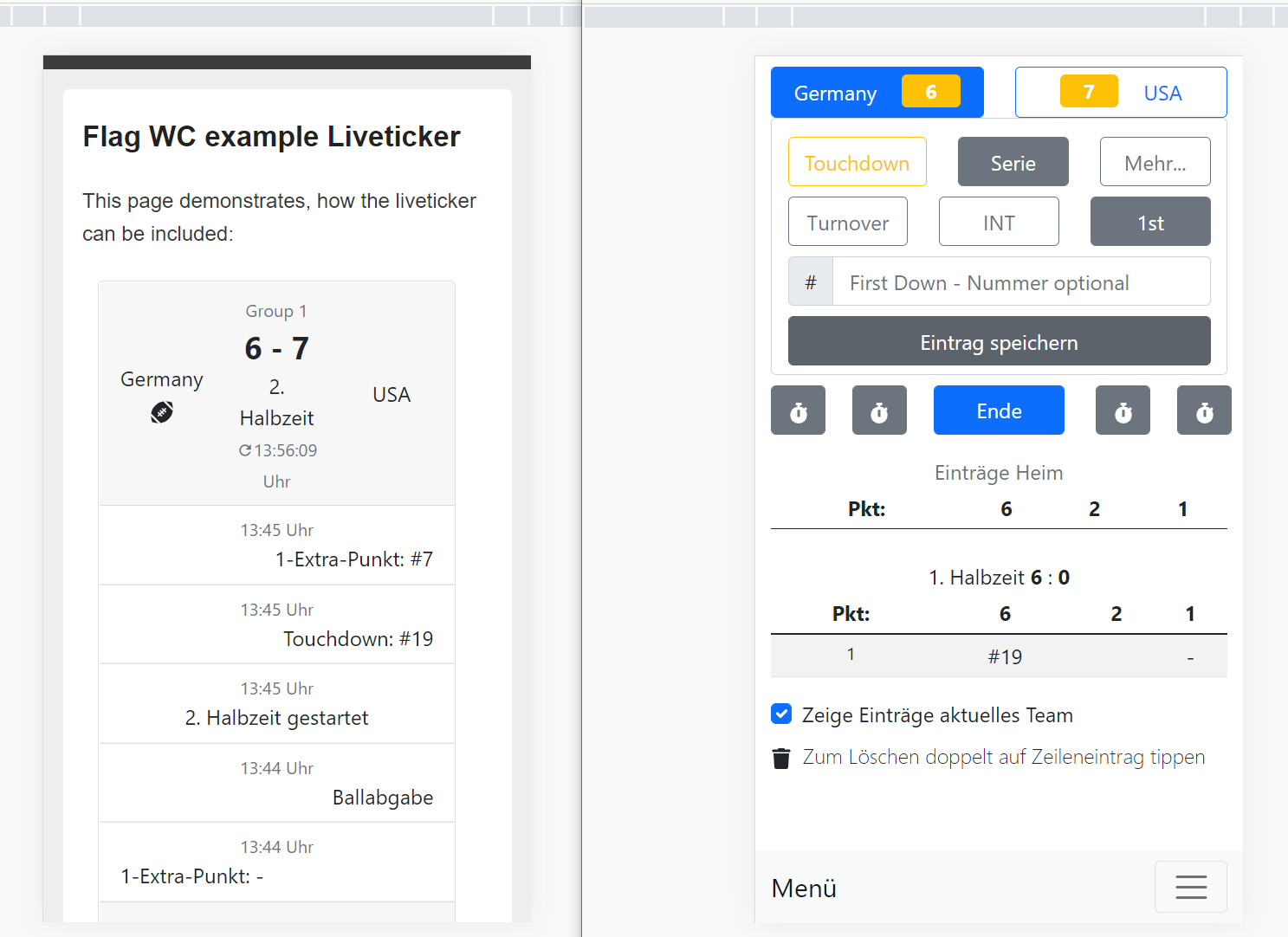 You can find a short video how the liveticker and the scorecard work together:
https://www.youtube.com/watch?v=xtWH_ey8HRs
The next features in the pipeline are:
Management of officials
Player statistics
Player management
If you are interested in the app and want to use it feel free to contact:
or have a look at the open source project on github.